MoMA Exclusive × VANS ERA "Patchwork" (モマ 限定 バンズ エラ "パッチワーク")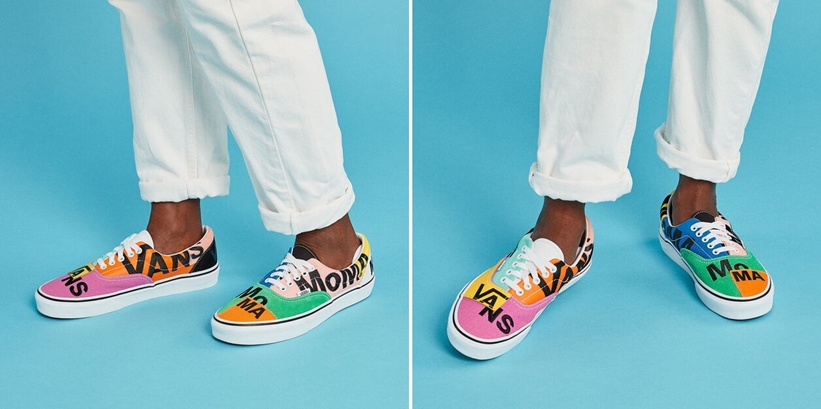 MoMA Exclusive × VANS ERA "Patchwork" (モマ 限定 バンズ エラ "パッチワーク")が、海外で展開!
2019年秋に新しく拡張された博物館の再オープンを祝したモデルで、カラフルなスエードをパッチワークで表現し、「VANS」「MoMA」のブランディングをプラス!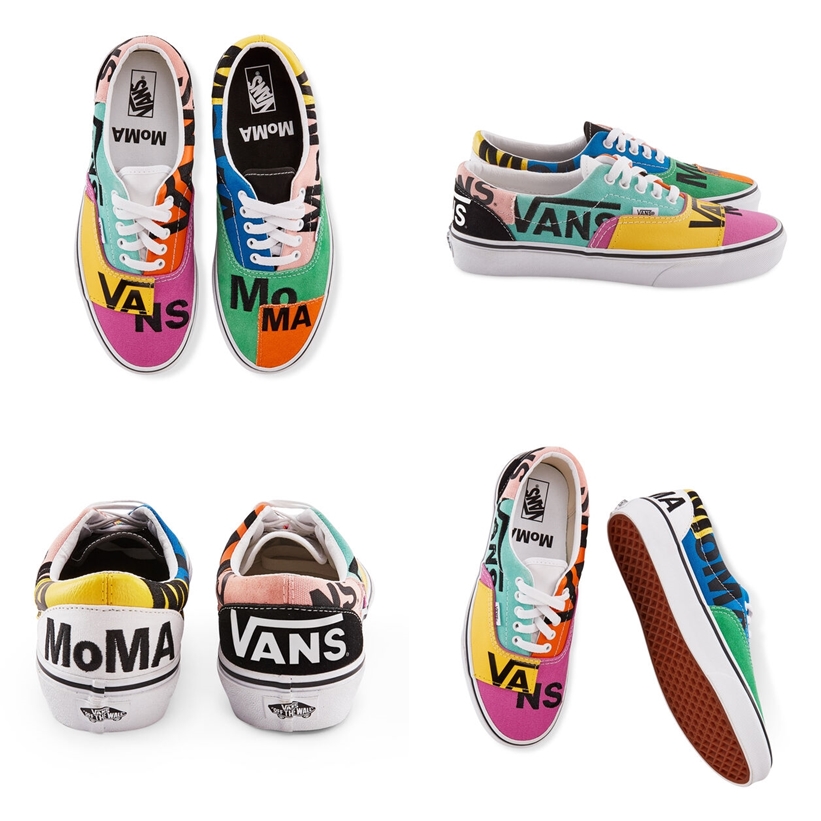 MoMA Exclusive: Collectors' items for your feet. The patchwork of color and materials on these special edition MoMA and Vans Era Sneakers celebrate the Museum's reopening and feature both the MoMA and Vans logos—the MoMA logo is on the left sneaker, the Vans logo on the right. MoMA and Vans Era Sneakers are unisex and available in men's sizes 3.5 through 13. Vans sneakers may be returned within 30 days if unworn.
With their padded collar and different color combinations, the Vans Era was designed from Tony Alva and Stacy Peralta in 1976 and became the sneaker of choice for a generation of skateboarders. Patchwork, a motif that has been a part of Vans' storied history, came about when customers could bring in their own materials to create a one-of-a-kind pair of footwear. Many different design variations were made, using materials and construction choices such as needlepoint, quilting and patchwork.
Due to factory changes in the 90s, custom materials submissions could no longer be accepted — but Vans began producing patchwork designs, which continue to be an important part of the brand's heritage. These MoMA and Vans Era Sneakers continue the tradition of Vans Era and patchwork.
国内スニーカーショップ/その他取り扱い店舗 で「 VANS ERA 」を探す
Yahooショッピング!
/
atmos

/
atmos-girls

/
kinetics

/
mita sneakers

/
山男footgear

/
UNDEFEATED

/
ムラサキスポーツ

/
海外スニーカーショップ で「 VANS ERA 」を探す
End Clothing
/
Footlocker
/
eastbay
/
SNS
/
OVERKILL
/
5pointz
/
Villa
/
43einhalb
/
inflammable
/
BURNER
/
offspring
/
BODEGA
/
sneakerbaas
/
footdistrict
/
BSTN
/
urbanindustry
/
5pointz
/
solebox
/
allikestore
/
sneak-a-venue
/
size?
/
BAIT
/
TINT
関連するコンテンツ